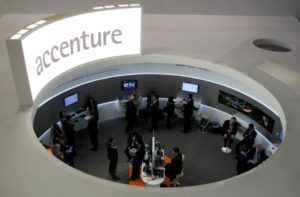 Four in five bankers believe AI will "revolutionise" the way in which banks gather information as well as how they interact with their clients, said the Accenture Banking Technology Vision 2017 report
More than three quarters of respondents to the survey believed that AI would enable more simple user interfaces, which would help banks create a more human-like customer experience.
"(It) will give people the impression that the bank knows them a lot better, and in many ways it will take banking back to the feeling that people had when there were more human interactions."
"The big paradox here is that people think technology will lead to banking becoming more and more automated and less and less personalized, but what we've seen coming through here is the view that technology will actually help banking become a lot more personalized," said Alan McIntyre, head of the Accenture's banking practice and co-author of the report.
The top reason for using AI for user interfaces, cited by 60 percent of the bankers surveyed, was "to gain data analysis and insights".
Source: KFGO