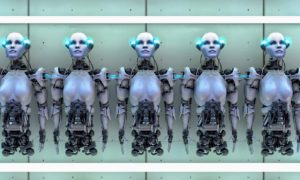 The unit, called DeepMind Ethics and Society, is not the AI Ethics Board that DeepMind was promised when it agreed to be acquired by Google in 2014. That board, which was convened by January 2016, was supposed to oversee all of the company's AI research, but nothing has been heard of it in the three-and-a-half years since the acquisition. It remains a mystery who is on it, what they discuss, or even whether it has officially met.
DeepMind Ethics and Society is also not the same as DeepMind Health's Independent Review Panel, a third body set up by the company to provide ethical oversight – in this case, of its specific operations in healthcare.
Nor is the new research unit the Partnership on Artificial Intelligence to Benefit People and Society, an external group founded in part by DeepMind and chaired by the company's co-founder Mustafa Suleyman. That partnership, which was also co-founded by Facebook, Amazon, IBM and Microsoft, exists to "conduct research, recommend best practices, and publish research under an open licence in areas such as ethics, fairness and inclusivity".
Nonetheless, its creation is the hallmark of a change in attitude from DeepMind over the past year, which has seen the company reassess its previously closed and secretive outlook. It is still battling a wave of bad publicity started when it partnered with the Royal Free in secret, bringing the app Streams to active use in the London hospital without being open to the public about what data was being shared and how.
The research unit also reflects an urgency on the part of many AI practitioners to get ahead of growing concerns on the part of the public about how the new technology will shape the world around us.
Source: The Guardian