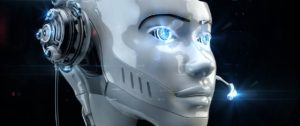 As artificial intelligence programs learn to better communicate with humans, they'll soon encroach on careers once considered untouchable, like law and accounting.
These chatbots may one day even replace your doctor.
This January, the United Kingdom's National Health Service launched a trial with Babylon Health, a startup developing an AI chatbot. 
The bot's goal is the same as the helpline, only without humans: to avoid unnecessary doctor appointments and help patients with over-the-counter remedies.
Using the system, patients chat with the bot about their symptoms, and the app determines whether they should see a doctor, go to a pharmacy, or stay home. It's now available to about 1.2 million Londoners.
But the upcoming version of Babylon's chatbot can do even more: In tests, it's now dianosing patients faster human doctors can, says Dr. Ali Parsa, the company's CEO. The technology can accurately diagnose about 80 percent of illnesses commonly seen by primary care doctors.
The reason these chatbots are increasingly important is cost: two-thirds of money moving through the U.K.'s health system goes to salaries.
"Human beings are very expensive," Parsa says. "If we want to make healthcare affordable and accessible for everyone, we'll need to attack the root causes."
Globally, there are 5 million fewer doctors today than needed, so anything that lets a doctor do their jobs faster and more easily will be welcome, Parsa says.
Half the world's population has little access to health care — but they have smartphones. Chatbots could get them the help they need.
Source: NBC News