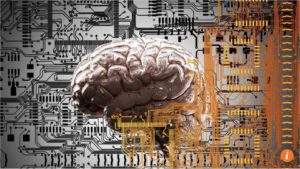 China has pledged to prioritise the development of artificial intelligence for the first time within the government's latest annual work report, underlining its ambition to lead what has fast become one of the hottest areas of global technological innovation.
One analyst is now projecting the industry in China to grow by more than 50 per cent in value to 38 billion yuan (US$5.5 billion) by 2018.
"We will implement a comprehensive plan to boost strategic emerging industries," said Premier Li Keqiang in his delivery at the annual parliamentary session in Beijing over the weekend.
"We will accelerate research & development (R&D) on, and the commercialisation of new materials, artificial intelligence (AI), integrated circuits, bio-pharmacy, 5G mobile communications, and other technologies."
Artificial intelligence, which focusses on creating machines that work and react like humans, will create the next industrial revolution and China and "should grab the opportunity to overtake other global competitors" in the field, added Zhou Hanmin, a member of the Standing Committee of the Chinese People's Political Consultative Conference.
The National Development and Reform Commission, China's top economic planner, has already given the green light to the creation of 19 national engineering labs this year, three of which are dedicated to AI research and application, including deep learning, brain-like intelligence, virtual reality (VR) and augmented reality (AR) technologies.
"The tech world is shifting from a 'mobile' to an 'artificial intelligence' era, driven by deep learning, big data, and graphics processing units (GPUs), all of which accelerate the ability to compute," said Rex Wu, an equity analyst for Jefferies.
Source: South China Morning Post