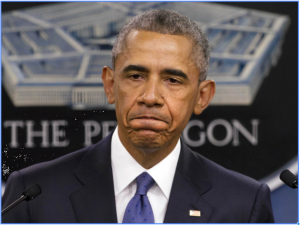 Buried deep in President Obama's February economic report to Congress was a rather grave section on the future of robotics in the workforce.
After much back and forth on the ways robots have eliminated or displaced workers in the past, the report introduced a critical study conducted this year by the White House's Council of Economic Advisers (CEA).
The study examined the chances automation could threaten people's jobs based on how much money they make: either less than $20 an hour, between $20 and $40 an hour, or more than $40.
The results showed a 0.83 median probability of automation replacing the lowest-paid workers — those manning the deep fryers, call centers, and supermarket cash registers — while the other two wage classes had 0.31 and 0.04 chances of getting automated, respectively.
In other words, 62% of American jobs may be at risk.
Source: TechInsider
Meanwhile – from Alphabet (Google) chairman Eric Schmidt
"There's no question that as [AI] becomes more pervasive, people doing routine, repetitive tasks will be at risk," Schmidt says.
"I understand the economic arguments, but this technology benefits everyone on the planet, from the rich to the poor, the educated to uneducated, high IQ to low IQ, every conceivable human being. It genuinely makes us all smarter, so this is a natural next step."
Source: Financial Review