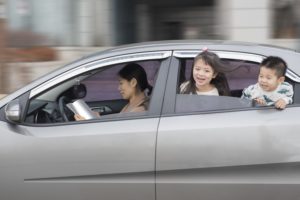 In the Moral Machine game, users were required to decide whether an autonomous car careened into unexpected pedestrians or animals, or swerved away from them, killing or injuring the passengers.
The scenario played out in ways that probed nine types of dilemmas, asking users to make judgements based on species, the age or gender of the pedestrians, and the number of pedestrians involved. Sometimes other factors were added. Pedestrians might be pregnant, for instance, or be obviously members of very high or very low socio-economic classes.
All up, the researchers collected 39.61 million decisions from 233 countries, dependencies, or territories.
On the positive side, there was a clear consensus on some dilemmas.
"The strongest preferences are observed for sparing humans over animals, sparing more lives, and sparing young lives," 
"Accordingly, these three preferences may be considered essential building blocks for machine ethics, or at least essential topics to be considered by policymakers."
The four most spared characters in the game, they report, were "the baby, the little girl, the little boy, and the pregnant woman".
So far, then, so universal, but after that divisions in decision-making started to appear and do so quite starkly. The determinants, it seems, were social, cultural and perhaps even economic.
Awad's team noted, for instance, that there were significant differences between "individualistic cultures and collectivistic cultures" – a division that also correlated, albeit roughly, with North American and European cultures, in the former, and Asian cultures in the latter.
In individualistic cultures – "which emphasise the distinctive value of each individual" – there was an emphasis on saving a greater number of characters. In collectivistic cultures – "which emphasise the respect that is due to older members of the community" – there was a weaker emphasis on sparing the young.
Given that car-makers and models are manufactured on a global scale, with regional differences extending only to matters such as which side the steering wheel should be on and what the badge says, the finding flags a major issue for the people who will eventually have to program the behaviour of the vehicles.
Source: Cosmos